Women are the global economy's most formidable asset, yet their potential remains astonishingly underutilized. Hiring and promoting more women isn't just a matter of gender equity, it's also a smart business move that drives innovation, enhances creativity, and fosters growth. Women bring a unique perspective to the table and companies that embrace diversity gain a competitive edge in today's dynamic and complex business landscape. Yet, only 10% of Fortune 500 companies have female CEOs  and less than 1% have a woman of color at the helm.
It is not a pipeline issue. More women than ever are graduating from college and entering the workforce. Yet, they are still struggling to climb the corporate ladder as quickly as men. Additionally, the gains in representation for women overall haven't been reflected in women of color. In fact, women of color continue to lose ground at every step of the corporate ladder and between the entry level and the C-suite, there is a more than 75% drop off in representation for women of color. 
At Paradigm for Parity® (P4P), we support our member companies around the world in achieving gender parity including racial equity in their corporate leadership. Recognizing the transformative power of elevating more women into operational roles, we launched the P4P Profit & Loss Leadership Accelerator Program in 2022 to help more women receive the training and opportunities necessary to advance into these leadership roles and create a pathway to the C-suite.
Open exclusively to women at P4P coalition member companies, this unique program enables companies to invest in high-potential women, gaining a competitive edge by developing and retaining their best talent. Throughout the six months, participants learn key business acumen and financial strategies, develop core leadership skills and gain access to one to one and group executive coaching, sponsorship and other opportunities – pairing them with the support needed to succeed with their new knowledge. To ensure these gains in representation are also inclusive, we also reserve half of each year's slots for women of color participants.
We know this program works. More than 90% of our 2022 pilot program cohort were women of color and 11.76% expanded their roles or received a promotion within six months of graduation. We will continue to follow their progress for up to 18 months and look forward to seeing more accomplishments!
As we bring the 2023 program to a close, we congratulate this year's participants and applaud their dedication and commitment to advancing their careers.  Paradigm for Parity is grateful to the sponsors, coaches and training partners for guiding these women through a remarkable journey of growth and transformation. 
Congratulations to the Paradigm for Parity's Profit & Loss Leadership Accelerator Class of 2023!
Andrea Atkinson-Downer, Senior Engineer, Eversource
Ankana Datta, Director, Bank of America 
Anna Khots, Director, Bank of America 
Ashley Varnado, Senior Vice President, Bank of America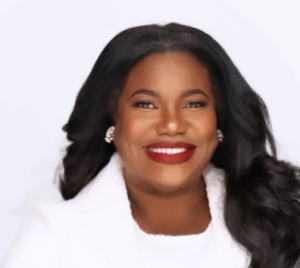 Aulina Bradley, Director of Case Management, Aetna CVS Health
Emily Degrado, Director, Bank of America 
Kajal Gupta, Senior Vice President, Bank of America
Katrina Pride, DEI Governance Director, Silicon Valley Bank 
Lauren Sanfilippo, Director, Bank of America 
Lisa Grillo, Executive Director, Client Services, CVS Health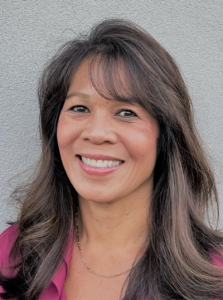 Marlena Moldvay, Lead Director, CVS Health
Martha Mijes, Executive Director, CVS Health
Misa Hoang, Director Virtual Care Product Strategy & Development, CVS Health
Rosette Cataldo, Founder, three Ps consulting
Xioayu Liu, Managing Director, Bank of America